out of all of the inhabitants of the Netherlands one person is chosen to be depicted in a full length portrait without his knowing.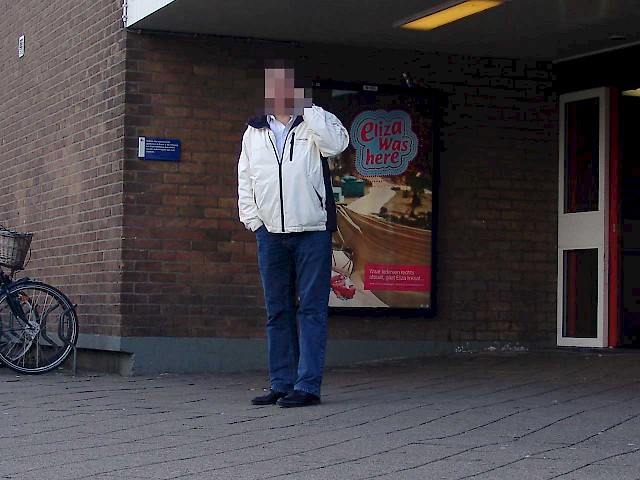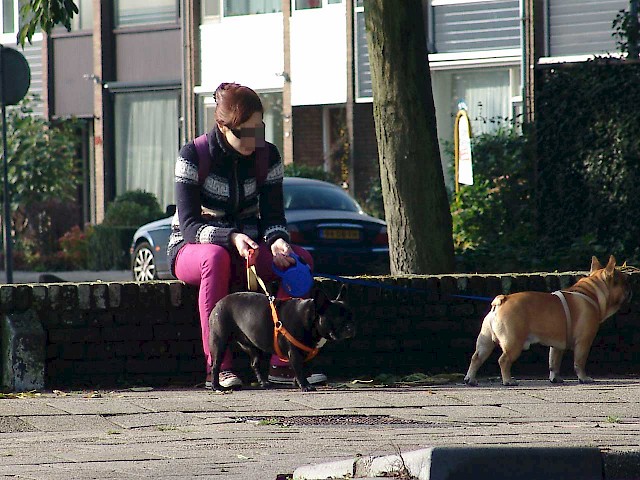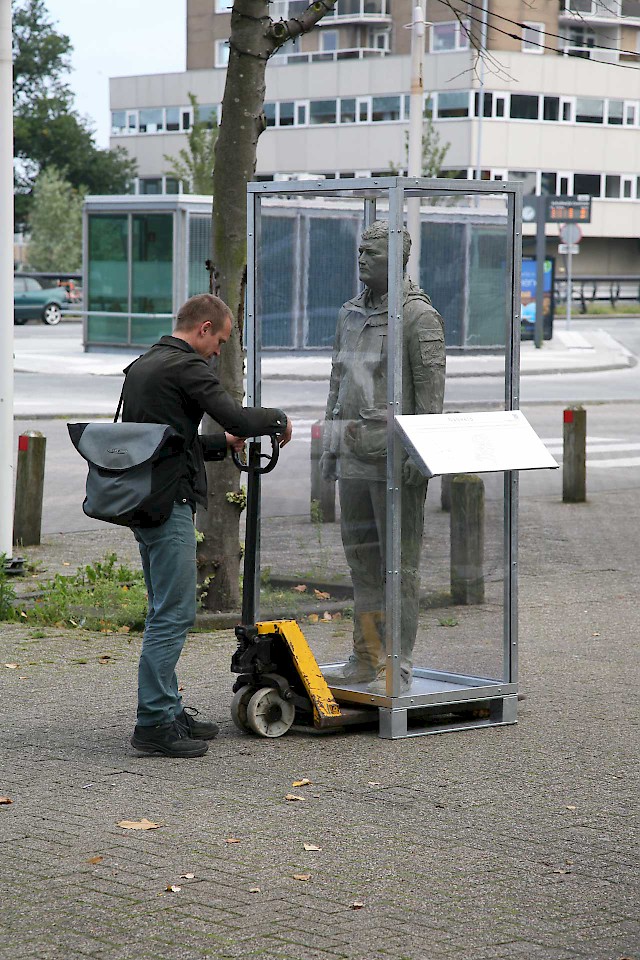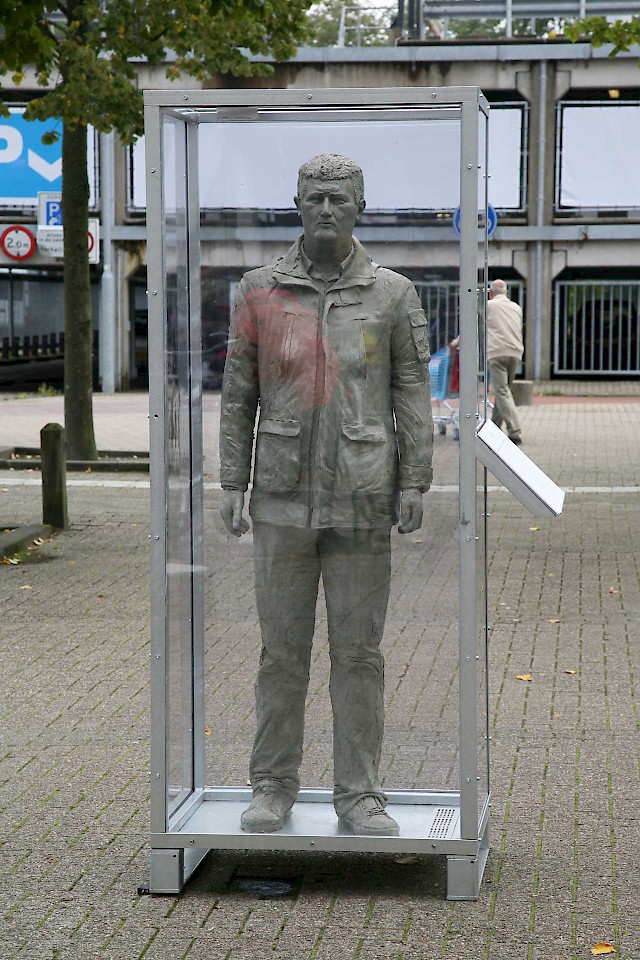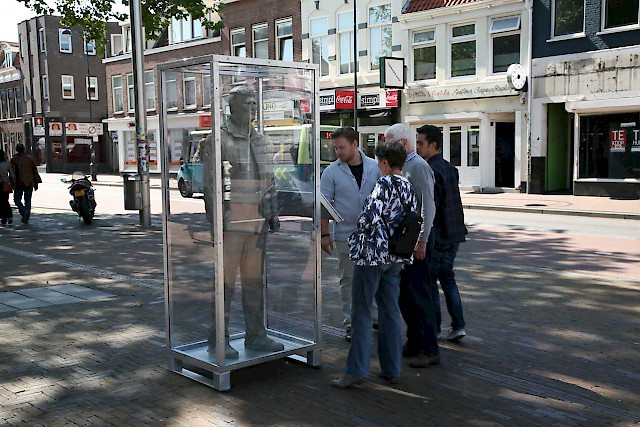 A life-size statue is made of a Dutch citizen without his or her knowledge. Maybe it's you. One person is selected, portrayed in detail, and then exhibited. Nabeeld/Afterimage is not just about being watched, the invasion of privacy, or the ease with which anyone's information can be accessed, but mostly about how that data can subsequently be used and processed.
The project is part of the research group Pricca practice, formed by Anke Coumans lector at the Minerva Academie and Andrea Stultiens. 
Rob van Gerwen philosopher of the universety of Utrecht has written a tekst (Dutch) about Nabeeld.
This project was made possible with the generous support of AFK and the Mondriaan Foundation.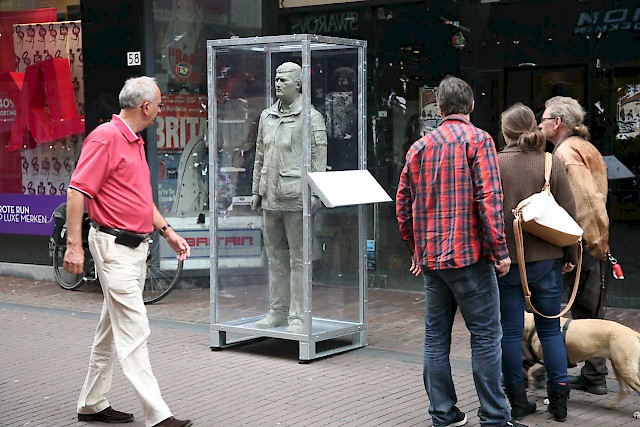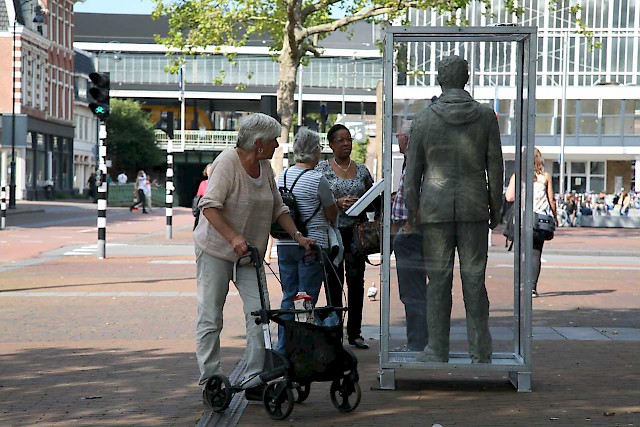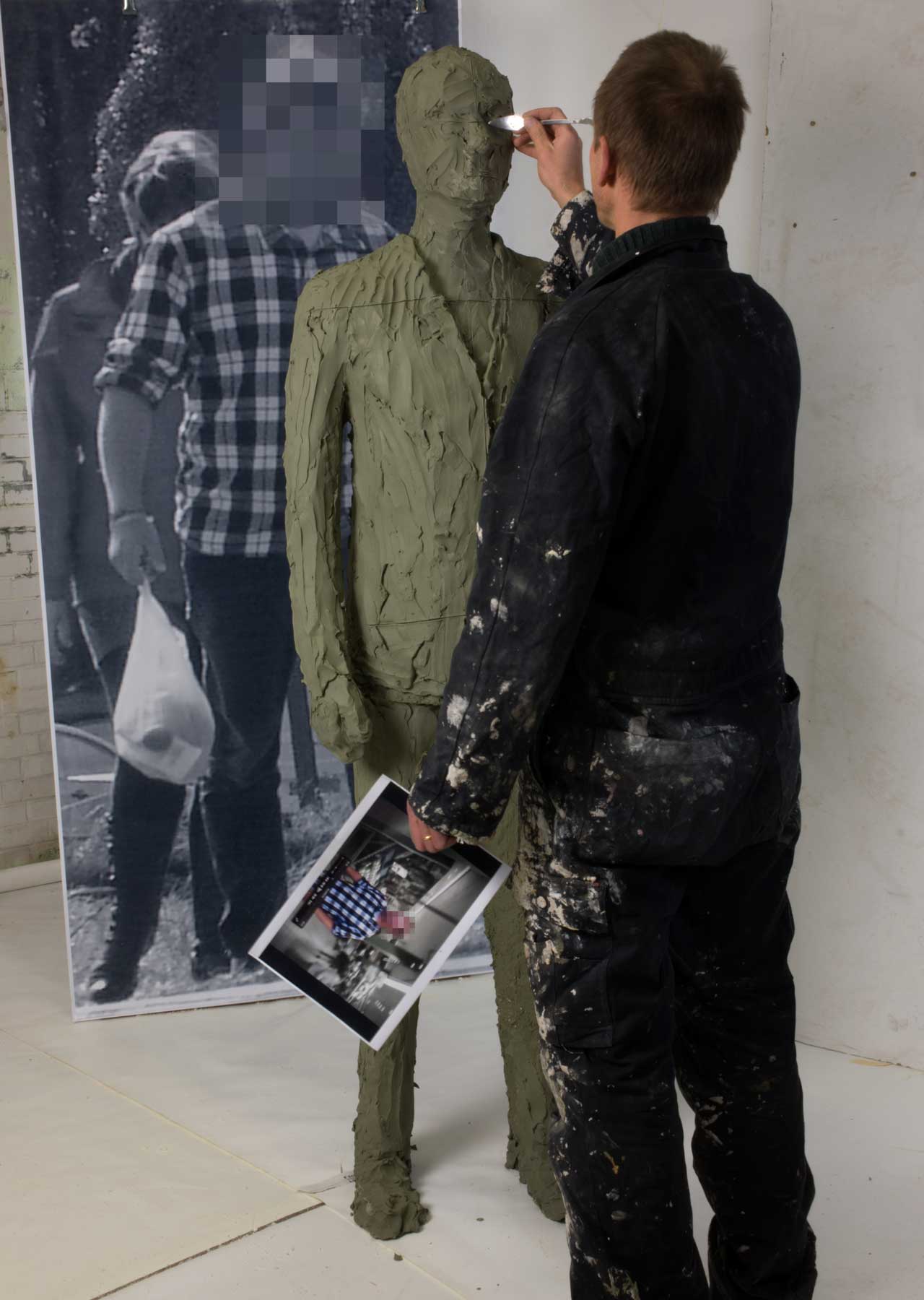 Great thanks to the artist Harm Hajonides who invited me to develop this artwork for Arti in Amsterdam. Tamara Sterman curator of 37PK has helped me to develop Nabeeld into a work of art for the public space. 
This work is made possible with the generous support of the Mondriaan Foundation.
---