a scale model of an atomic cloud 1:466
A proposal for a scale model of 1:466. The audiance would be able to visit the model and climb the scaffolding.
The project would be realized on the 'Vliegbasis Soesterberg' in the Collection the Basis, click on the link for more information.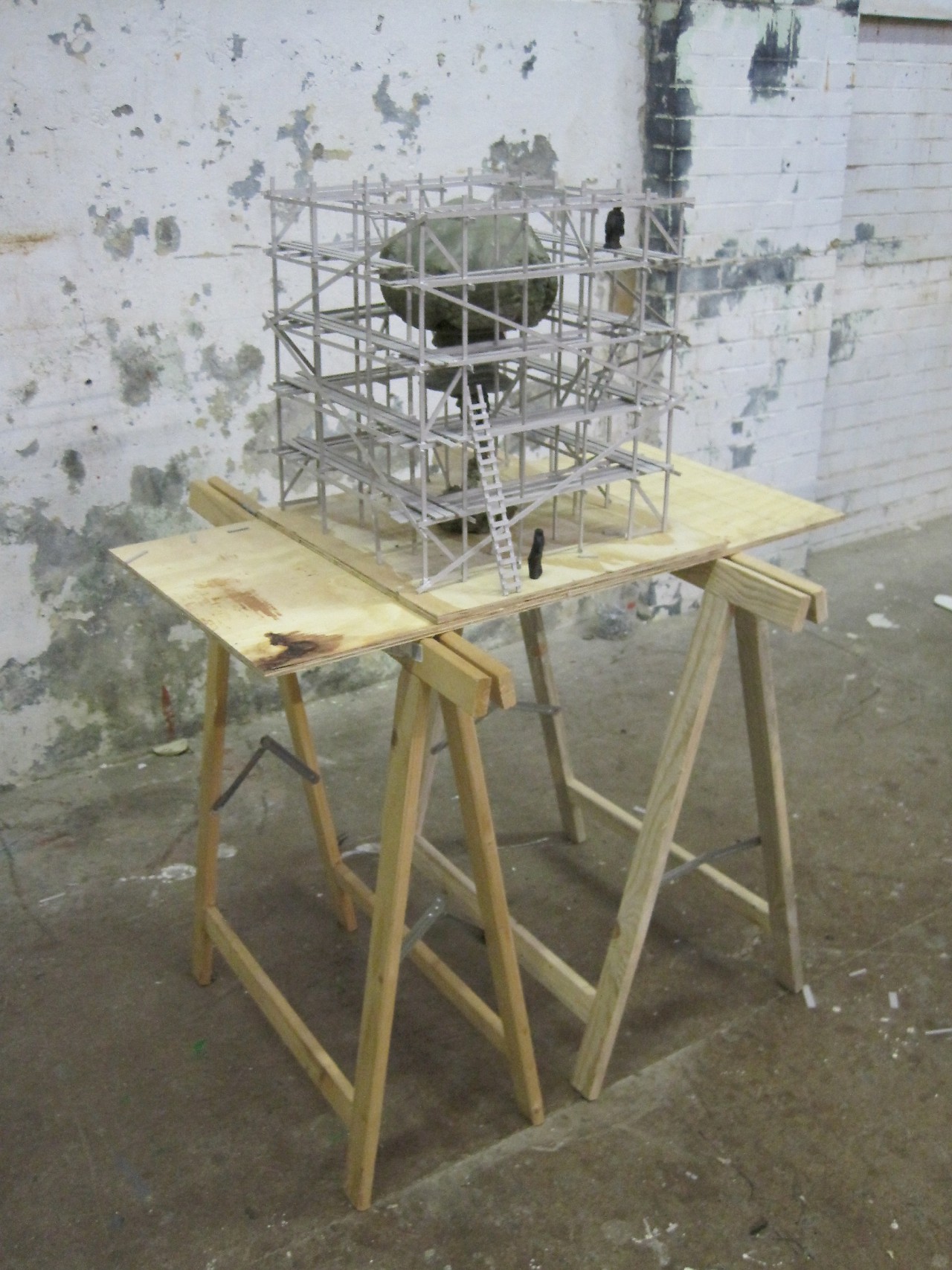 ---